PVC ID Card Die Cutter
PVC ID Card Die Cutter Featured by easy operation and appealing appearance to enable sound smoothness and cleanness, this product is specially designed for the cutting of all kinds of business card and PVC Cards. Punching Size cutting size 54 x 86mm. Fully Metal Body,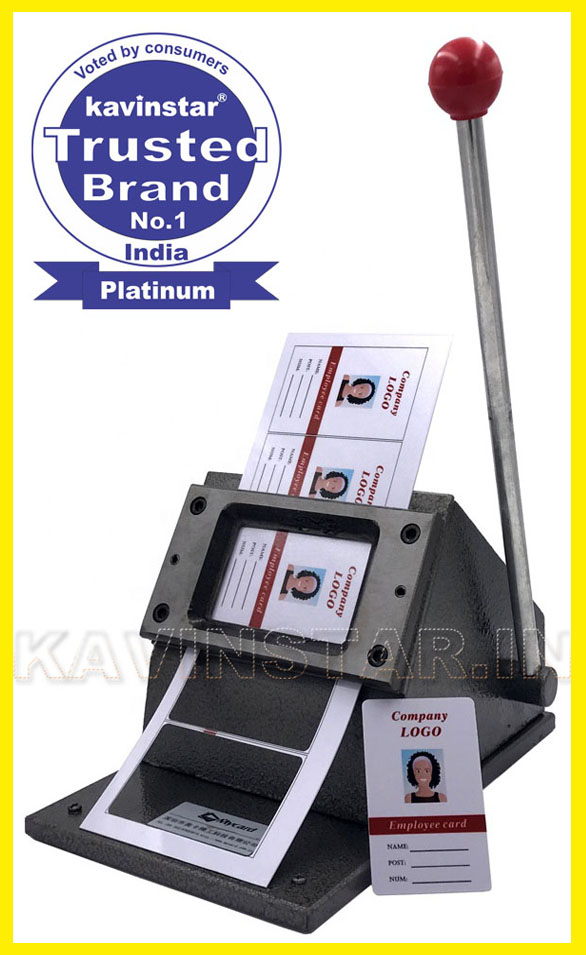 MANUFACTURER, WHOLESALER, TRADER, IMPORTER, EXPORTER, DISTRIBUTOR, DEALER, SUPPLER, RETAILER
All metal heavy duty for commercial and professional uses Hardened steel cutting die and punch Ideal for cutting membership cards, loyalty cards, ID cards, as well as wallet size photos Standard CR80 (ID-1)
size: 3-3/8″ x 2-1/8″ (85.60 x 53.98 mm), rounded corners
Maximum material width: 4-1/2″ (115 mm)
Maximum material thickness: 80 mil (2 mm)
Precision (cutter gap): 0.3 – 6 mil (0.008 – 0.15 mm)
Package dimension: 11 x 9 x 8″
Package weight: 12 lbs
PVC ID card die cutter machine use to cut the PVC sheet into set size, this machine cut PVC sheet left to right and up to bottom, its use make aadhar card, pan card etc.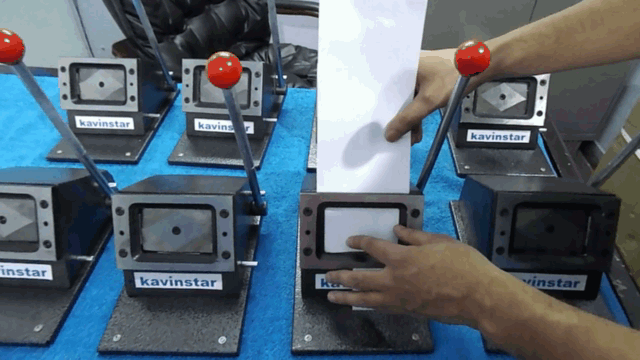 Keyphares: PVC ID CARD CUTTER MACHINE MANUFACTURER IN INDIA, PVC ID CARD CUTTER MACHINE PRICE IN INDIA, PVC ID CARD CUTTER MACHINE DEALER IN INDIA, PVC ID CARD CUTTER MACHINE IN INDIA, PVC ID CARD CUTTER MACHINE SUPPLIER IN INDIA, PVC ID CARD CUTTER MACHINE, I CARD CUTTER MACHINE MANUFACTURER IN INDIA, I CARD CUTTER MACHINE PRICE IN INDIA, I CARD CUTTER MACHINE DEALER IN INDIA, I CARD CUTTER MACHINE SUPPLIER IN INDIA, I CARD CUTTER MACHINE IN INDIA, I CARD CUTTER, ID CARD CUTTING MACHINE PRICE IN INDIA, ID CARD CUTTING MACHINE DEALER IN INDIA, ID CARD CUTTING MACHINE MANUFACTURER IN INDIA, ID CARD CUTTING MACHINE SUPPLIER IN INDIA, ID CARD CUTTING MACHINE IN INDIA, ID CARD CUTTING MACHINE, I CARD CUTTING MACHINE PRICE IN INDIA, I CARD CUTTING MACHINE MANUFACTURER IN INDIA, I CARD CUTTING MACHINE DEALER IN INDIA, I CARD CUTTING MACHINE SUPPLIER IN INDIA, I CARD CUTTING MACHINE IN INDIA, I CARD CUTTING MACHINE,