Paper Cutting Machines (Manual Handheld Paper Cutter)
Paper Cutting Machines Most suitable Table Top Hand Arm Operated made for Xerox shops, photocopiers, laser printers jobbers, small desk top printers, small calendars, diaries writing paper pads suppliers .the machine needs no electric power, no more space, easy to handle &hand operated, risk free & low priced.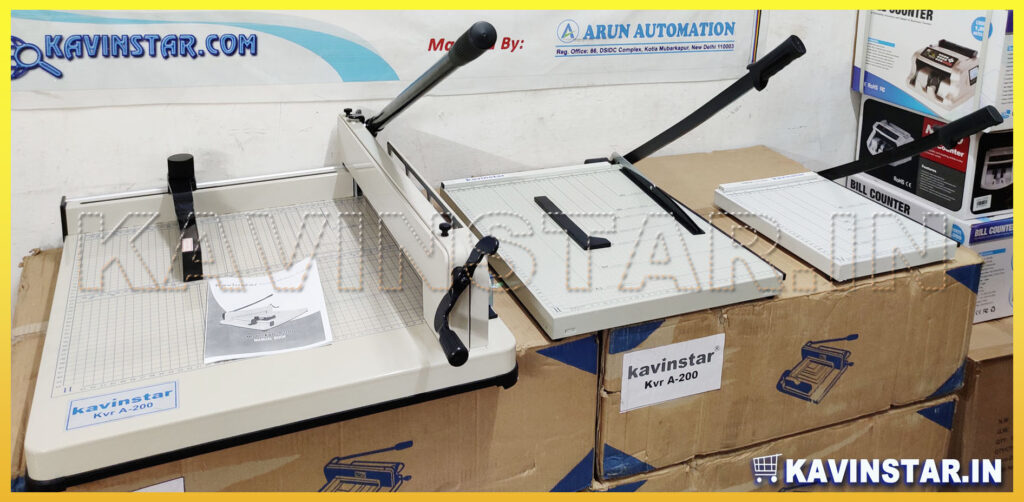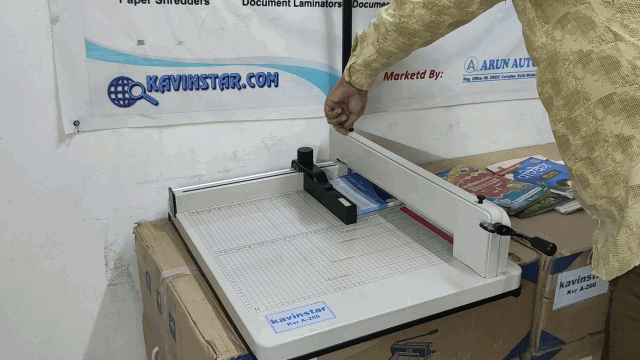 Capability & Need
No matter how long the items that you want to cut, the number of sheets you want to cut at once. The budget that you have, we have the right paper cutter to get you start cutting and shaping. This device is a must have for any company that uses paper as their main output or product. We offer a wide range of cutter options for different budgets, ensuring that customers can get the best product that fits their needs.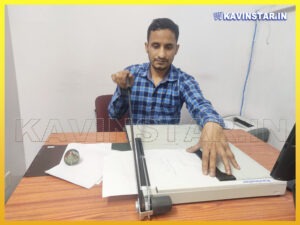 From cutting large sheets to smaller sized formats to customizing the shape for specific purposes. our selections are accessible to ensure that you get the right results for your business. The classic kind of paper cutter is the guillotine. In which a board with standard paper measurements are laid on a flat surface. with one section connected to a big cutting tool similar to a guillotine to smoothly cut paper to perfection.
Hydraulic paper cutters – Ideal for bulk cutting purposes to apply the right pressure and effectively cut reams of paper smoothly and evenly.
We also have electric stack cutters that are ideal for fast and automated cutting purposes. whatever your cutting needs are, we provide. We make sure that the prices fit your budget. No matter what your budget is or how big or small your projects are; We have the best selection of items for you to get start cutting. You do not have to waste time with this tedious process when you can simply use a cutter for instant results. Check our catalog and compare products that fit your specific needs.
Hand Paper Cutting Machines – On your desk, in open plan offices and workshops. In marketing agencies, notebook binders, publishers and printers. This type paper cutting machine fits in anywhere that precise, safe and speedy paper cutting is required. This is Professional, user-friendly and precise cutter for individual sheets, small amounts of paper or whole stacks (rim/ream) – the Make in India.
Heavy Duty Paper Cutter – KVR A200 is very useful for cutting Business Card, ID Card, PVC Sheets, Notebook, Bill Book, A4 to A3 Size Thick/Strong Papers etc.