Lamination Pouch (Lamination Sheets)
Lamination Pouch or Laminating Sheets provide a simple, affordable way to create attractive, professionally-laminated projects. By using a pouch laminator and pouches, it is easy to create attractive and durable laminated photos, menus, handouts, training guides, and more- the limit is your imagination! Pouches consist of two sheets of plastic film coated with a heat-activated adhesive, open on three sides and joined on one. To laminate, simply take your document, insert it into the pouch, and feed through your pouch laminator machine, closed side first.

Kavinstar Lamination Pouch come in a variety of thicknesses and sizes ranging from bookmark to menu and everything in between. Kavinstar Lamination Pouch mostly comes in three sizes like I card, A4 and A3 Size with different thickness 80 micron, 125, micron, 175 micron, 225 micron, 250 micron, 300 micron and 350 micron.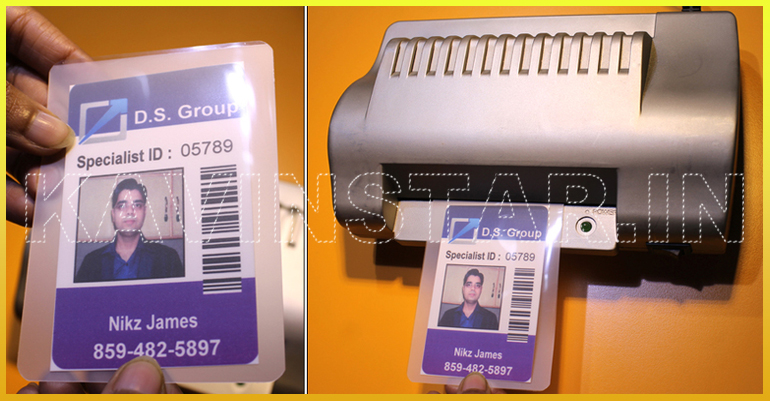 Lamination Pouch is made from polyester and adhesive and in fact has much higher polyester to adhesive content than laminating rolls. Thus these pouches feel much more rigid and stiff.
These pouches are available in different sizes including A4 and A3
These Lamination Pouches are suitable for Kavinstar Laminators and other A3 size laminating machines.
Lamination pouch film is ideal for preserving important documents from wear and tear.
These are water resistant pouches and hence protect the paper from liquid spillage.
These are compatible with hot laminating machines
These pouches are of premium quality with glossy finish
Lamination pouch film is of superior quality and provides excellent clarity and durability of the laminated documents.
Using this lamination pouch, once can expect enhanced colour of their documents
These laminate films can easily be wiped and cleaned
Kavinstar Lamination Sheets comes in various types, including PVC (PET + EVA)
These pouches come with safe rounded corners
Laminating Pouch Film is one of our best product and is demanded nation wide
Laminating Pouch are as per national & international standards that too at a very reasonable rate in this competitive market