Laminating and Binding Materials
Leading distributor of Laminating and Binding Materials supplies. Laminating Pouches – Kavinstar laminating pouches are ideal for the protection/safe-keeping of your important photos, documents, and even business cards.
Binding Products – We offer plastic comb bindings, coils and Wire-O/twin wires and OHP Transparent and Non Transparent Sheets File Cover  to satisfy all of your binding needs.
Finding the right binding style can be tough.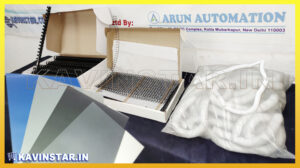 There are lots of options with a wide range of applications from annual reports to swatch books to photo albums. You can find the machines and supplies you need for any style here at Kavinstar.in Learn more about your options by visiting our binding styles pages below.
Laminating Pouches
Kavinstar Laminating Pouches come in all different sizes and Thickness (Micron); luckily we have a wide assortment to cover your needs. No matter which kind of laminator you have, we will be able to accommodate your needs.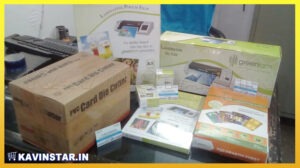 We offer everything from your traditional clear thermal pouches to matte pouches and even colored pouches for the creative type. We even carry cold options for those of you without a thermal laminator.
PVC Dragon Sheets
Kavinstar have gained a huge appreciation in the market by offering an excellent array of Plastic Dragon Sheet or PVC Non Lamination Sheet Dragon Sheet.
Specification and uses:
Material: Plastic
Suitable to be used for printing purpose (PVC ID Card, Adhar Card)
Features:
Excellent quality
Superior finish
Crack proof
Kavinstar also Manufacture Premium Quality Long Life PVC ID Card Die Cutter
Book Your Laminating and Binding Materials Order Today