Note Strip Binding Machines (Note Banding Machine)
Notes strip binding machines used for bundling currency notes. also known as bank note binding machine, note packet making machine, currency binding machine.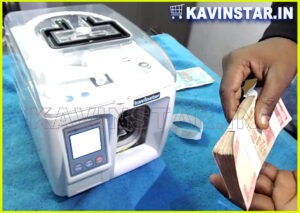 Note Strip Binding Machines for Banks, Real Estate, Finance Companies, Loan Offices, Fuel Pumps, Jewellery Shops office, Shops, Shopping Mall, Movie Theater, Showroom, Properties Dealers, Financial Institutions, Cash Collection Centers, Currency Exchange Services.
Note Binding Machine Specifications
Simply operate and quickly bind with paper tape. The cost of paper tape used is low and can be stamped. Display with LED.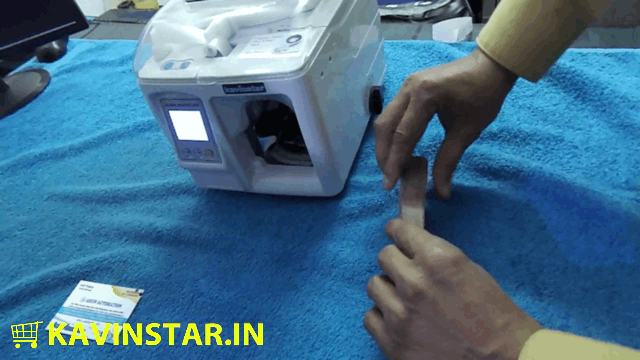 Function:
Full-automatic for Quick Banding and stamping (optional)
Microcomputer Control and Easy Operation
Hot-Press Banding makes it artistic and firm
The position of banding paper tape is adjustable
Degree of tightness and temperature are adjustable
KAVINSTAR NOTE BINDING MACHINE SPECIFICATION:
BINDING SPEED: 1.5 SECONDS ONCE STANDBY
POWER: 10 W, MAX
POWER: 60W
PAPER WIDE: 20 MM
INSTANT HEAT: NO WARM – BOOT, OPEN THEN CAN DIRECT USE EASY TO OPERATE: PLEASE PUT THE NOTES VERTICALLY INTO ENTRANCE, AND THEN AUTOMATICALLY FINISHED THE ACTION.
SET UP A SIMPLE: DEMAND ON THE HEATING
TEMPERATURE CAN BE SET SAFE AND NICE: AUTOMATIC TIMING FUNCTION, NOTE IN THE STOP BAR AFTER 2 HOURS,
MACHINE AUTOMATICALLY SHUT DOWN POWER; ENCOUNTERED AUTOMATIC FAULTY SHUTDOWN, CAN SAFETY ENVIRONMENTAL PROTECTION, ENERGY SAVING EFFECT.
GENERAL SUPPLIES: USERS CAN ADJUST BY SETTING THE TEMPERATURE OF HOT PRESSING TO MEET THE DIFFERENT USE OF PAPER TAPE.
This type Note Strip Binding Machine also known several names like Currency Binding Machine, Note Binding Machine, Money Binding Machine, Cash Binding Machine, Note Banding Machine, Cash Banding Machine, Money Banding Machine, Currency Banding Machine, Currency Bundle Making Machine, Note Bundle Making Machine, Money Bundle Making Machine, Cash Bundle Making Machine in Currency Handling Equipment's Category.