Mix Note Counting Machines (Mix Value Counter)
Mix Note Counting Machines helps to count currency of all denomination in mix denomination and detect fake currency accurately . It can count Total number of notes, Total number of notes for each denomination & Total value for all denomination of currencies.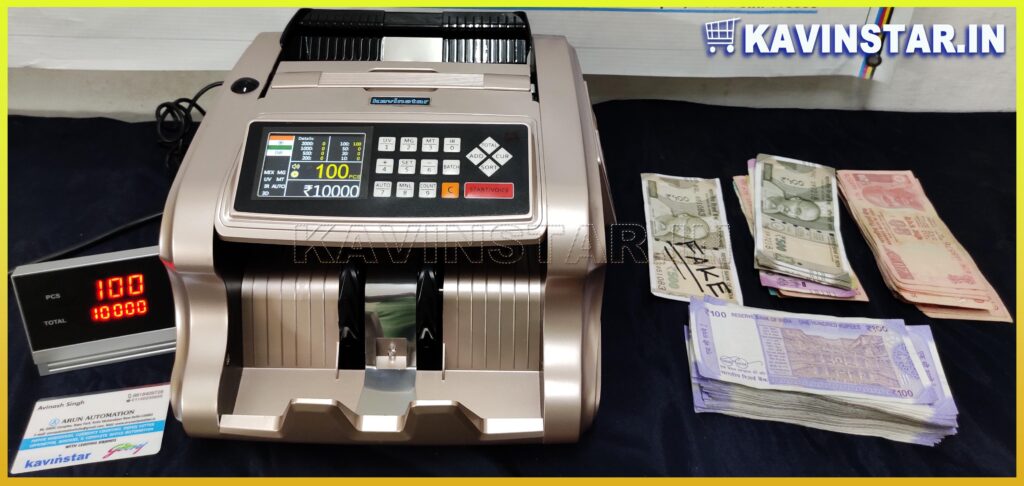 Mix Note Counting Machines With Fake Note Detection For New Inr / Rupees Currency 10,20, 50, 100, 200, 500 And 2000
Mix Value Note Counter machine Count all the Currency at the same time. Mix Counting machine Count all the Notes and tell the total value of the Currency had been Counted. You have to put Note on the top and mix value machine counting machine count and also detect fake note while counting Note. You can put different Note like 100₹ and 500₹ together Kavinstar mix note counter machine will display the vale on the 500 Notes and 100 Note and machine stop running if any Fake note comes on the counting.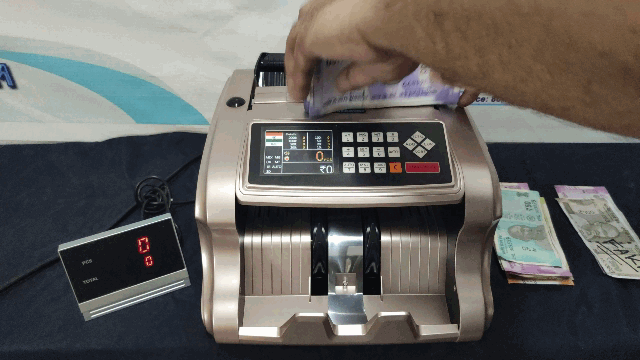 KAVINSTAR MODEL VALUMASTER – MIX VALUE CASH COUNTING MACHINE WITH FAKE NOTE DETECTOR)
TECHNICAL DESCRIPTION
COUNT MIX NOTE AND SHOW ON DISPLAY EACH NUMBER OF EACH NOTES, TOTAL NUMBER OF NOTES, TOTAL AMOUNT OF MIX NOTES WITH UV, MG, IR AND MT DETECTION (INBUILD COLOR DETECTION SENSOR)
OTHER FUNCTIONS ARE ADD, BATCH AND COUNT
SPECIAL FUNCTION IS SORT (FOR SORTING DIFFERENT
DENOMINATION NOTES IN ANY BATCH OF BUNDLE)
COUNTING MODE AUTO AND MANUAL BOTH
CURRENCY MODE INR, DOLLAR, EURO, POUND
INDICATE WITH MESSEGE ON DISPLAY SCRREN – SHOW TYPE OF FAKE NOTE WITH COLOR CHANGING SIDE DISPLAY (DISPLAY SCREEN TURN RED COLOR WHILE DETECT SUSPECT NOTE) AND ALERT BEEP SOUND
SPECIAL ALERT LIGHT STARTS BLINKING APPER ON TOP OF MACHINE.
VOICE/SPEAKING FEATURE: INDICATE STEP BY STEP WITH VOICE PRONOUNCIATION
NOTE HOLDING CAPACITY 200-300 NOTES
DISPLAY: DUAL LCD WITH DUAL KEYPAD