Loose Note Counting Machines (Cum Fake Note Detector)
Loose note counting machines also known as currency counting machine with fake note detector. The software helps in detecting double notes, chained notes, half note and jammed bank notes. Kavinstar loose note counting machines comes with one LCD display on machine and one LED display that Is external. The machine can easily count 1,000 notes per minute and is helpful in reducing the manual labor time as well.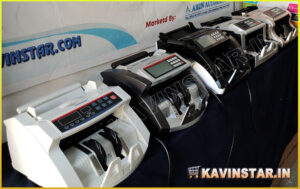 Cash counting can be a time consuming and tedious task. Let us help bring basic organization and safety into your life with our Intelligent Digital Cash Money Counter and Detector. This three are regular and simplest in use models in our series allows for up to 4-8 hours of continuous counting of 1000 bills per minute. This time-saving machines will allow you more time to earn money by doing all the counting work for you through increasing accuracy and eliminating errors. The money counter features Ultraviolet and Magnetic sensors to spot counterfeits instantly, making it a perfect money sorting tool for homes and businesses.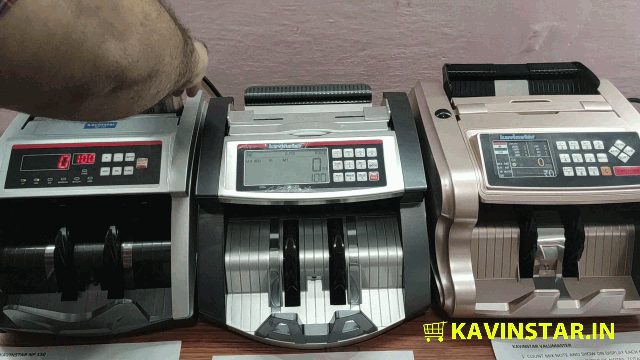 Loose Note Counting Machine use to Count Open / Loose Note which shouldn't tie with anything.
Loose Note counter machine Count all types of the currency of same value. Loose Currency Counting machine Count Currency and display the numbers of Note has been count.  It's also tell you the fake Note also. Loose Note Counting Machine with Fake Note Detector. Kavinstar Has Different Models for Currency Counting Machine with Fake Note Detector machine.
India's No.1 Currency Counting Machine with Fake Note Detector Manufacturers and Wholesale Distributor From Delhi. Buy Kavinstar Cash Counting Machines from any corner of India. Kavinstar note counting machine are commonly used in banks, office, shops, shopping mall, movie theater, showroom, properties dealers, jeweller showroom, financial institutions, cash collection centers, currency exchange services.